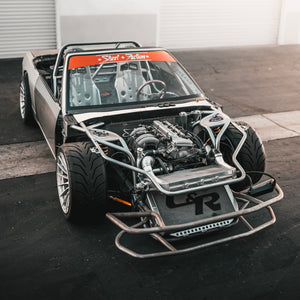 To create an experience that inspires others.
Founded in 2013, Street Faction Engineering was born from the idea that the goods you choose to put on your build should be designed with one fundamental factor, authenticity.
In a world full of imitation, we make sure to put all of our efforts into designing and producing goods which are unique and manufactured to the highest standard at our location, in the heart of Southern California.
Whether you are building a subtle daily or a track car, we are here to provide you some of the best options available. Be confident that we will do our part to produce the best goods possible, proudly made from locally sourced materials and made by the skillful members of our team.